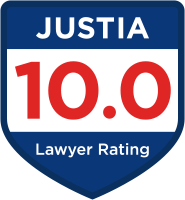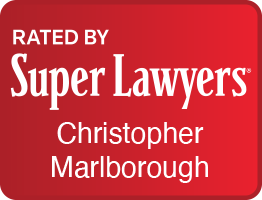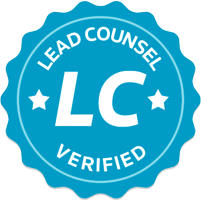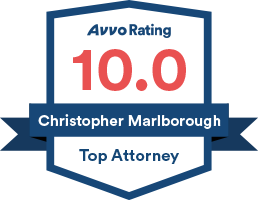 New York Will Finally Raise Its Tipped Minimum Wage To $7.50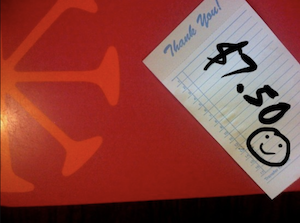 Yesterday, New York's Acting Commissioner of Labor, Mario J. Musolino, issued an Order in response to the recommendations of the NY Wage Board, commissioned by New York Governor Andrew Cuomo last year.
The order will raise the minimum cash wage for tipped workers from $4.90-$5.65 per hour to $7.50 per hour. The increase is expected to impact more than 200,000 workers within the State. A copy of the Order is located here.  
Following outrage over the exclusion of tipped worker's from New York's recent minimum wage increases, Governor Cuomo commissioned the Wage Board to make recommendations concerning the State's tipped minimum wage.
Federal law allows employers to pay tipped workers as little as $2.13 per hour, but many states, including New York, provide stronger protections.  Currently, New York's minimum wage is $8.75 per hour. Employers may take a tip credit towards the minimum wage, but must pay a cash wage of $4.90-$5.65 per hour. New York's minimum wage will increase to $9.00 per hour at the end of this year, but until yesterday, tipped workers were once again excluded from that increase. 
The Commissioner accepted four of the Wage Board's five recommendations. First, the Commissioner accepted the Wage Board's recommendation to reduce the current three tiered minimum wage for hospitality workers and create a single minimum wage for all tipped workers.
Second, the Commissioner accepted the Wage Board's recommendation to raise the tipped minimum wage to $7.50 per hour effective December 31, 2015, when the increase in the minimum wage for non-tipped workers increases to $9.00 per hour.
Third, the Commissioner accepted the Wage Board's recommendation to increase the cash wage of New York City's tipped workers to $8.50 if the legislature enacts a minimum wage increase for the city.
Fourth, the Commissioner accepted the Wage Board's recommendation to review whether the State should eliminate a minimum wage tip credit system altogether.
Fifth, the Commissioner rejected the Wage Board's recommendation that tipped employees who make 20-50% more than the minimum wage, should be entitled to a cash wage of only $6.50.
The Commissioner called this latter proposal "complicated" and described its impact as "unclear." He further noted, "I reject the underlying assumption that the relief provided would be used to increase compensation to employees in the back of the house."
We contacted the National Consumers League, a leading worker's rights advocacy group, for comment. Sally Greenberg, the NCL's Executive Director responded to the Commissioner's Order, saying, "At long last, restaurant and hospitality industry workers in New York will receive a much needed raise. For months, low-wage workers risked their livelihood, walking out on their jobs and protesting for better pay. Today, it is clear those risks paid off."
Not everyone was celebrating. The New York State Restaurant Association, a lobbying group working hard to keep restaurant workers' wages low, issued the following statement: "By rubberstamping an extreme, unprecedented 50 percent increase it becomes hard to believe New York is really 'Open for Business.'"
The NYSRA is clearly wrong. The Commissioner did not rubber stamp the Wage Board's proposals, but gave careful consideration to their impact. In fact, the Commissioner rejected the restaurant industry's proposal to provide a smaller tip credit to some workers even though that proposal was recommended by the Wage Board. The suggestion that the Commissioner did not act independently is based more on sour grapes than reality.
Moreover, we find unconvincing the NYSRA's argument that paying workers more is a threat to business. When the increase goes into effect, there will still be eight states with a higher tipped minimum wage than New York. For example, California provides no minimum wage tip credit whatsoever.   However, the restaurant industry is thriving in California. 
Congratulations to NY's tipped workers and the organizations that support them, including the NCL, Restaurant Opportunity Center, and Interfaith Worker Justice who fought hard for this historic increase.  The impact of these organizations cannot be denied. By raising awareness and staging protests, they have fought for legislative and organizational change and they are winning.
Following more than a year of worker protests over low wages, Wal-Mart announced last week that it would raise its minimum wage to $9 per hour in April 2015 and to $10 an hour by February, 2016. This morning, TJX Companies, the owners of T.J. Maxx, Marshall's and Home Goods stores followed suit, announcing similar increases.
Ms. Greenberg noted the NCL's work is far from done. She said, "every worker in America deserves a living wage and the assurance that they can provide basic necessities for themselves and their families. We will continue to push lawmakers at the state and federal level to support America's low wage workers."
With well-funded organizations like the National Retail Association and the National Restaurant Association fighting minimum wage increases every step of the way, worker's rights organizations like the NCL can use all of the support they can get.
Download attachments:
Client Reviews
Get in Touch
Fill out the contact form or call us at
(212) 991-8960
to schedule your free consultation.
Free Consultation

Available 24/7

No Fees Unless You Win